To change PHP version, open your server CP and open section PHP: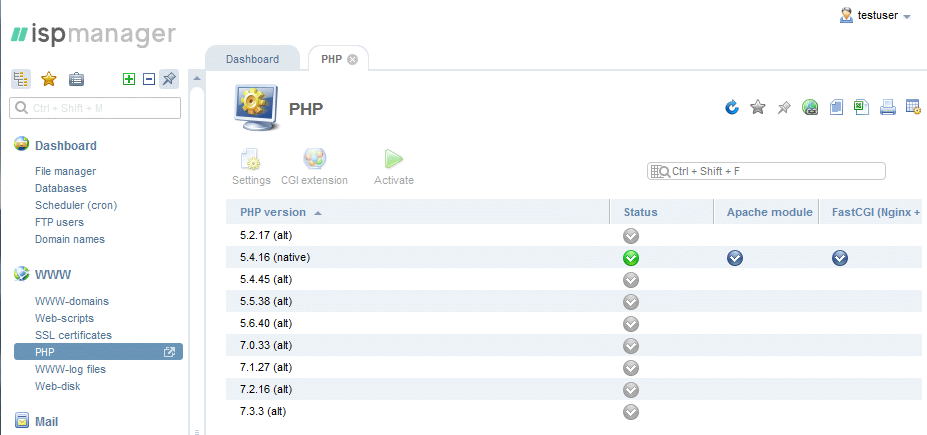 Select needed PHP version and click Activate button: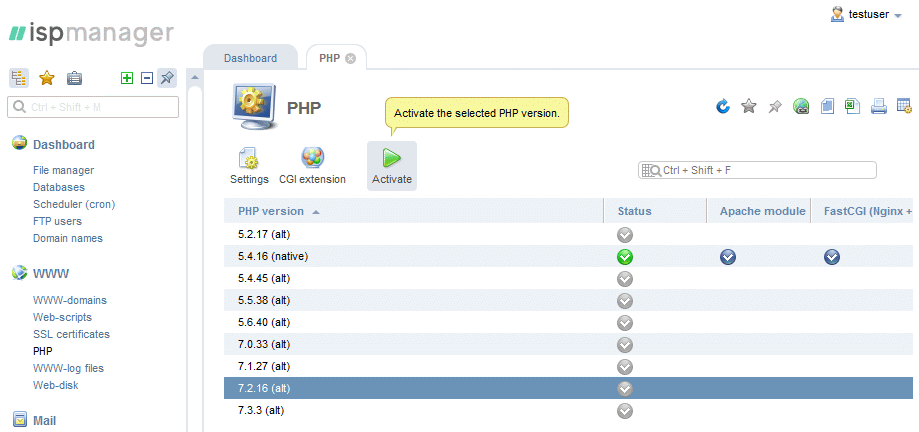 If needed, check and activate missing PHP extensions by pressing CGI Extension button
Go to WWW domains section and double click on your WWW domain: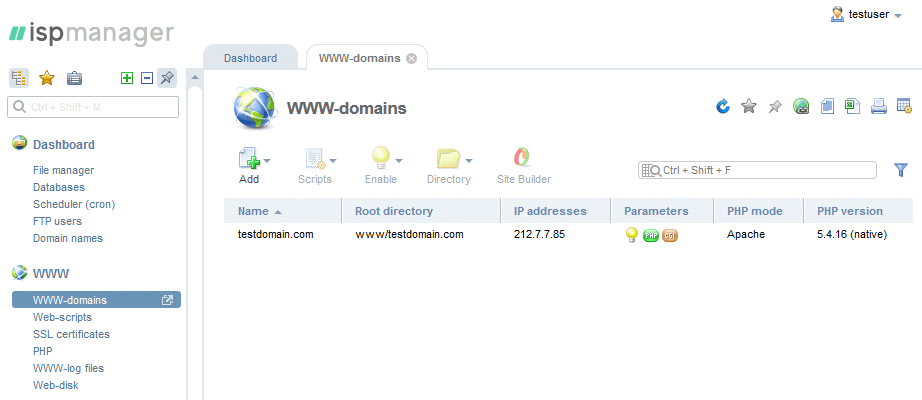 Scroll down to Additional features section and select PHP Mode - CGI: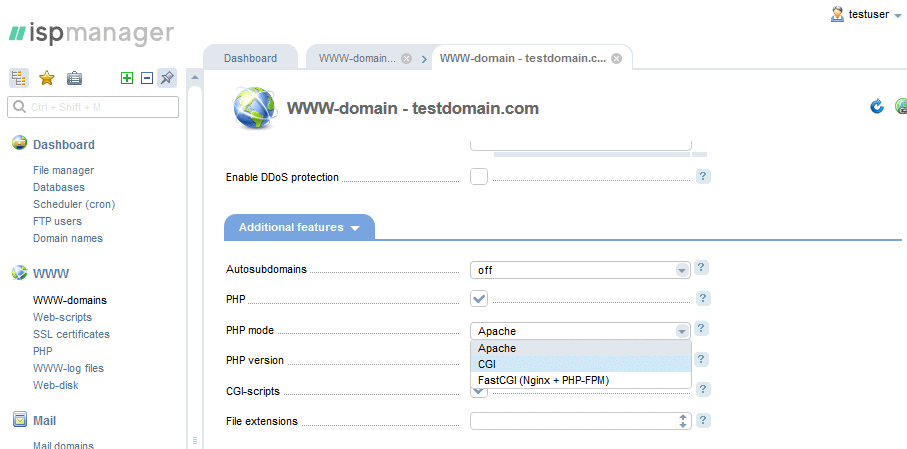 Press OK to confirm the changes. Your domain is now using selected PHP version: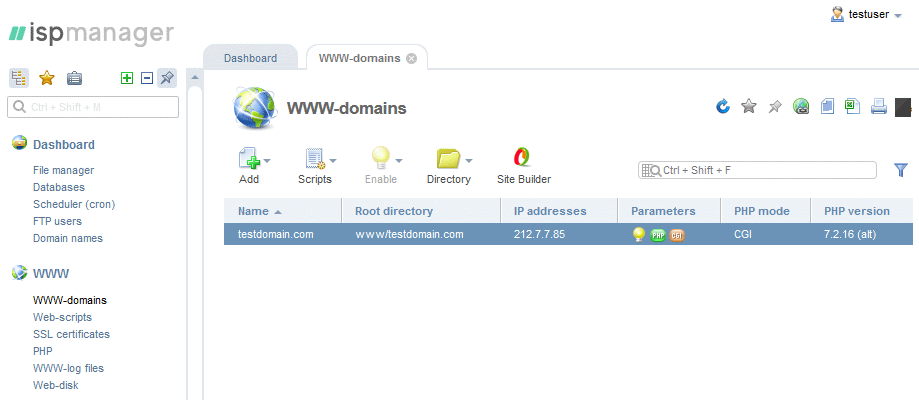 After this please check your web site if all pages are opening and everything works as it was designed. If there are errors, you can switch back to old PHP version.